Dr. Stratt was born and raised in Philadelphia, Pennsylvania. He graduated from Haverford High School where he was a National Merit Scholarship semifinalist. He then attended the five-year joint BS M.D. program of Penn State University and Jefferson Medical College. Dr. Bruce Stratt graduated medical school at the impressive age of 22 and won the alumni prize for graduating with the highest grade point average in his class. He was appointed Clinical Assistant Professor of Radiology at Jefferson and became Director of the Department of Radiology at William B Kessler Memorial Hospital in Hammonton New Jersey.
Although Dr. Stratt worked in the radiology field for many years, he has always been heavily interested and involved in sports medicine and rehabilitation medicine.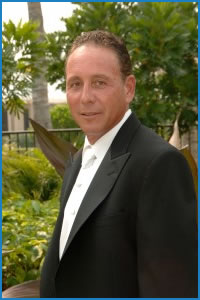 This interest lead him to join all the sports medicine societies back in the 1980's where all the early research was published in sports nutrition, rehab, exercise science, and hormone optimization. He has been a pioneer in the hormone replacement field and has followed it's development from inception.
Dr. Stratt has a vast amount of experience in injecting thousands of joints as well as an intimate knowledge of all the structures of the body from being a board certified radiologist for many years which he now puts to use with his Orthopedic PRP and Pain Management practice.
When the radiology industry started becoming less patient focused and more computer driven, Dr. Stratt decided that it was time for a change, to get back to age management medicine and focus on his true passion which has always been working one on one with patients.
From there Dr. Stratt and his family relocated to Florida where he took a formal fellowship from the American Academy of Anti Aging Medicine with the University of South Florida in 2006. After he finished the fellowship, Dr. Stratt decided to practice age management medicine on a full time basis.
Dr. Stratt is a member of the Alpha Omega Alpha Medical Honor Society and the American Academy of Anti-aging Medicine and has received age management fellowship training.
Dr. Stratt is trained and certified to perform the O-Shot, Priapus Shot, Vampire Facelift, Vampire Facial, Vampire Breast Lift, PRP for Hair Regrowth, as well as Orthopedic PRP Therapy.
Dr. Stratt is the Medical Director of LifeBoost where he offers hormone replacement therapy, platelet rich plasma therapy for aesthetics, hair restoration, sexual wellness and orthopedic pain management. He also offers diet and nutrition services such as IV nutrition, weight loss management, nutraceuticals, and metabolic detoxification as well as the revolutionary new all natural flu vaccine Flublok.
Give us a call to schedule a personal consultation with Dr. Bruce Stratt MD