A fluid that is maintained by the hormone estrogen lubricates the walls of your vagina. Estrogen is also responsible for keeping your vagina lining thick, elastic, and healthy. During menopause, your estrogen levels drop reducing the moisture available to keep your vagina lubricated. Your vagina also becomes thinner and loses its elasticity. Bioidentical Hormone Replacement Therapy and PRP for Women are some of the common remedies for women who want to reduce vaginal dryness by replenishing estrogen and other essential hormones.
What is Bioidentical Hormone Replacement Therapy?
Bioidentical hormone replacement therapy means administering bioidentical hormones to replace an imbalance or diagnosed deficiency related to menopause. Hormone deficiencies are normal during the aging process. The hormone therapy is called bio-identical because the structure of the hormone resembles the structure of natural hormones.
Schedule Your Free Consultation
The purpose of the treatment is replacing hormones that you have lost. As a result, your hormone levels will be increased and vaginal dryness and any other menopause symptoms will fade or improve.
How Common is Bioidentical Hormone Therapy?
According to a report by the North American Menopause Society (NAMS), up to 1.4 million women going through menopause subscribe to BHRT. NAMS confirms that the number accounts for 40% percent of the hormone therapy prescriptions.
How are Bioidentical Hormones Administered?
The main ways of administering BHRT is through implanted pellets, creams and shots. Dr. Stratt will determine the best method for you. In most cases, the doses are adjusted depending on a patient's needs and symptoms. The doctor may check your hormonal levels to determine the best way to administer the treatment and the right dose for you.
What is PRP for Women?
PRP for Women is a non-surgical, simple treatment intended to rejuvenate and augment the clitoris, labia, and Grafenberg spot (G-Spot). PRP for Women treatment is based on the platelet-rich plasma (PRP). This is a blood plasma enriched with platelets that help to resolve vaginal dryness, urinary incontinence, and other symptoms of menopause.
Benefits of PRP for Women
Apart from relieving vaginal dryness and urinary incontinence, some other benefits of PRP for Women include: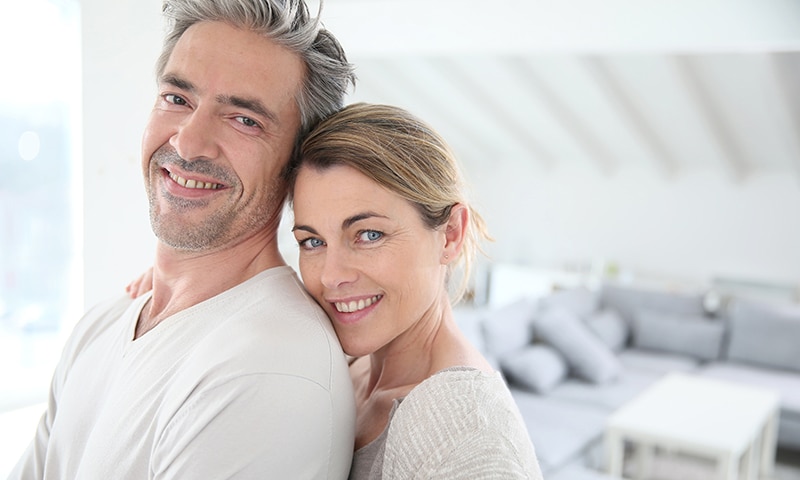 Non-surgical
Increased sensitivity
Drug free
Tighter vaginal skin
Improves mesh pain
Better and healthier sex
Almost instant results
How Does PRP for Women Work to Relieve Vaginal Dryness?
The PRP for Women procedure is conducted in less than 20 minutes. This is a non-surgical procedure whereby the doctor draws blood from your body. The doctor then places the blood in a centrifuge to separate the platelet rich plasma. The platelet rich plasma is finally injected near the upper vagina and clitoris to help alleviate vaginal dryness. This treatment has no recovery time. You can expect fast, or in some cases, immediate results.
Bioidentical hormone replacement and PRP for Women procedures are no doubt safe procedures for women who are going through menopause. The fact that these procedures are non-intrusive makes them safe and preferable to other surgical procedures. BHRT works by using hormones from plants or herbs. These hormones are identical to naturally occurring hormones and help to remedy a deficiency. The O-shot works by introducing stem cells in the body to help rejuvenate your female reproductive system.