Achieve flawless looking skin with minimally-invasive results. Skin rejuvenation helps your skin look better by boosting collagen and elastin production. Fix problem spots. Restore a vibrant and youthful glow with gentle skin care treatments.
Facials designed for people with very busy schedules. Using the latest medical-grade products and tools we rectify the aging process, nourishing dehydrated, sun damaged, or acne prone skin.
Diamond microdermabrasion treatments gently and effectively exfoliate the surface of the skin using fine diamond tip instruments. Improve skin tone for a healthier complexion. Reduce acne scars, fine lines, and undesired pigmentation.
Collagen Induction Therapy (CIT) / Microneedling
Harness the power of the body's own recovery mechanism to send collagen to target areas. Micro-needling treatments are used with or without medical growth-factors to add greater volume to tissues, reduce sag in skin folds, and diminish pore size.
Perfect Touch Spot Improvement
Want to take years off your face? Rejuvenation spot improvement aids patients in the rejuvenation of broken capillaries, deep furrows, and sun spots. A consultation is required to see if the treatment is right for you.
This non-invasive procedure uses a sterile surgical scalpel to gently scrape away the surface layer of dirt, oil, dead skin cells as well as fine vellus hair growth. It provides immediate results and pairs well with peels and CIT treatments.
Reveal the youthful skin underneath. Chemical peels deeply exfoliate the skin and accelerate skin cell growth.
Peels improve tone, texture, age spots, freckles and hyperpigmentation. They also treat acne and stimulate the production of collagen. Peels are safe and effective and will continue improving your skin for up to 5 weeks after each application.
Consult with our medical aesthetician on the different grade peels and the right strength for your skin. All peels designed to be repeated 3 times, and only 6- 12 months thereafter for maintenance.
Acne Peels, Hand Peels, Chest Peels
Available for all body areas, peels are most commonly performed on the face, hands, and decolletage. They offer deep exfoliation at the cellular level. Peels reduce acne scarring, smooth out bumps, reduce surface lines, remove dead skin cells, shrink pore size, and smooth out textured pigmentation.
Avatar Fibroblast Lift Therapy uses a medical device called a Plasma Pen which evaporates old collagen, allowing new collagen to grow in its place. The entire procedure lasts 30-60 minutes. In 3-7 days a pink layer of healthy new skin grows in the area where the surgery was performed.
Permanent Makeup & Paramedical Mico Pigmentation
Permanent makeup can be used to apply pigment to any area of the face, including lips, eyebrows, eyelashes, and eyeliner. It can even be used in areola restoration.
Micro pigmentation us used for both cosmetic enhancement and medical correction. A consultation is required for all permanent make up procedures to determine the most complementary colors and shapes.
Achieve maximal results with medically tested minimally-invasive procedures. Lena C. Jarborg is a certified Micropigmentologist and Medical Aesthetician with 14 years of experience.
Lena is originally from Stockholm Sweden and specializes in Aesthetic Permanent Cosmetic procedures to enhance the face and body. Lena has extensive knowledge, training and education in Skin rejuvenation, Plasma lifting therapy, Chemical peels, Microdermabrasion, Cosmetic tattooing and Areola restoration. She has trained in Sweden as well as in the United States and has worked with some of Florida's leading Plastic Surgeons. In addition to the usual cosmetic tattooing of brows, eyelashes and lips Lena also specializes with patients who have had mastectomy or breast lift to reconstruct the aesthetic appearance and scarring of the nipple areola. Lena is always striving give her clients highest level of treatments and skin education.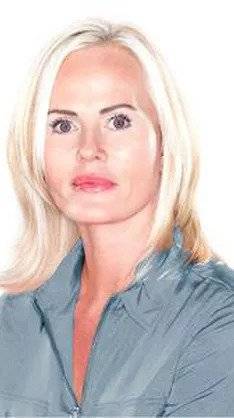 LifeBoost
7035 Beracasa Way, Suite 102 Boca Raton, FL 33433
(561) 922-9967